Modular Office Buildings
Temporary & Portable Office Accommodation
Modular & Portable Office Buildings
PF Modular has a wealth of experience in providing permanent and temporary modular office buildings to businesses & organisations throughout the UK.
If your business is growing fast, a prefabricated modular office is a cost-effective and quick way to solve critical space issues and if you can't afford for your premises to become a building site for months on end, investing in a modular or portable office is a fantastic solution.
We have seen rapid growth in this type of building over the last five years as companies often decide adding quick, quality, office space is often a better option than relocating altogether.
To discuss a modular or portable office project, either call us on 01420 587880 or send us an email if you prefer.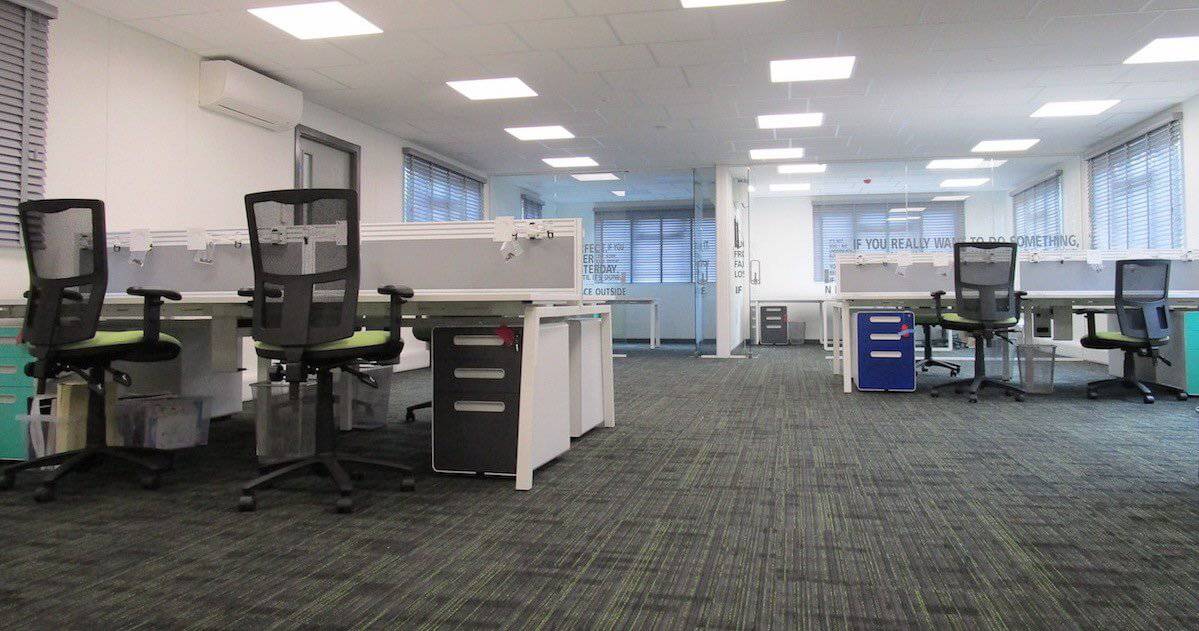 Whether you require a single-room facility, or a large-scale, multi-storey modular office building, we can supply a configuration to meet your exact specifications. All of our modular offices provide high-quality, functional and attractive spaces, with appropriate thermal insulation, and they conform to the same building regulations as traditional buildings. These modular office buildings are built to last.
Find more on planning and regulations in our modular FAQs here.
Finance for your office can be managed through our partner, read more about we can help finance your building here.
Modular Office Building Use Cases
These modular buildings are suitable for a variety of uses in the corporate sector, including:
New offices & office accommodation
Portable offices
Waiting rooms & reception areas
Call centres
Conference & meeting rooms
Training rooms
Extrafile (storage for excess filing)
Frequently Asked Modular Office Questions
What are modular office solutions?
Modern, cost-effective office buildings made from recyclable materials such as steel and wood as opposed to the slower, traditional construction methods. Faster to construct and much easier to move and relocate.
How much do they cost?
Final costs are dependent on the actual size of course plus internal layout and external finishing, however as a guide, approximately £750 per square metre. Read our post for more information plus associated benefits of modular construction.
Do they comply with current building regulations?
Yes, we make sure they comply with current building regulations as part of our design and build process.
What type of heating do they have?
They often have an air conditioning system that also heats, making the office nice and warm in the winter.
What sort of decoration can they have?
They come in various finishes and ultimately look as good as a contemporary office in a traditional building.
Are portable offices noisy?
Not anymore, we often use acoustic insulation keeping noise levels down within the office.
Can these buildings be divided into rooms/pods?
Yes, partition walls can be fitted to create separate offices/meeting rooms. You can even have full glazed partitions for that modern office look.
How much space is needed per person in an office?
The total volume of the room divided by the number of people working in it should be at least 11 cubic metres or 4.6 sqr metres per person.
What Are Benefits Of Modular Construction?
There are many benefits obtained by choosing modular – here's just four.
1 – Modular buildings provide a useful alternative to traditional construction, ensuring minimal disruption to your business operations, improved site safety, early occupation and guaranteed quality. They also offer complete design flexibility so you can reflect your brand personality in your building.
2 – We offer a wide choice of sizes and layouts, giving you endless options and total flexibility in design from large, open-plan or multi-height spaces to individual offices. Our units can be linked side-by-side or end-to-end and stacked vertically to meet your current business needs. And if your business requirements change in the future, these flexible units can be added to, reconfigured, or disassembled and relocated.
3 – Externally, there's a range of cladding and colours available so your building can blend seamlessly into its surroundings or make a real design statement, standing out for maximum effect. Meanwhile, on the inside, you'll enjoy a high-quality working environment, that's warm, comfortable and designed to maximise productivity. All our modular offices are fully customisable, and our build programmes are pretty much guaranteed once orders are placed and work is scheduled into the factory.
4 – Cost-wise, modular building prices are lower than a traditional build due to the ability to build the central part(s) of the building offsite and then transporting to your premises. Read more about the financial benefit in our post about the cost of a Modular Office.