See how a new modular office provides a modern and comfortable working space.
Constructed to high standards in a modern, off-site environment these prefabricated buildings are sustainable, built to last and can be up to 70% faster to build than traditional construction methods.
Businesses that can swiftly expand or contract and add new services or facilities in response to market conditions are well placed to grow or maintain their position as the economic landscape shifts.
We've seen rapid growth in modular construction over the last five years as adding quick, quality office accommodation is often a much better solution than relocating a business.
Because, unlike traditional commercial or industrial office space, modular offices have flexibility built-in.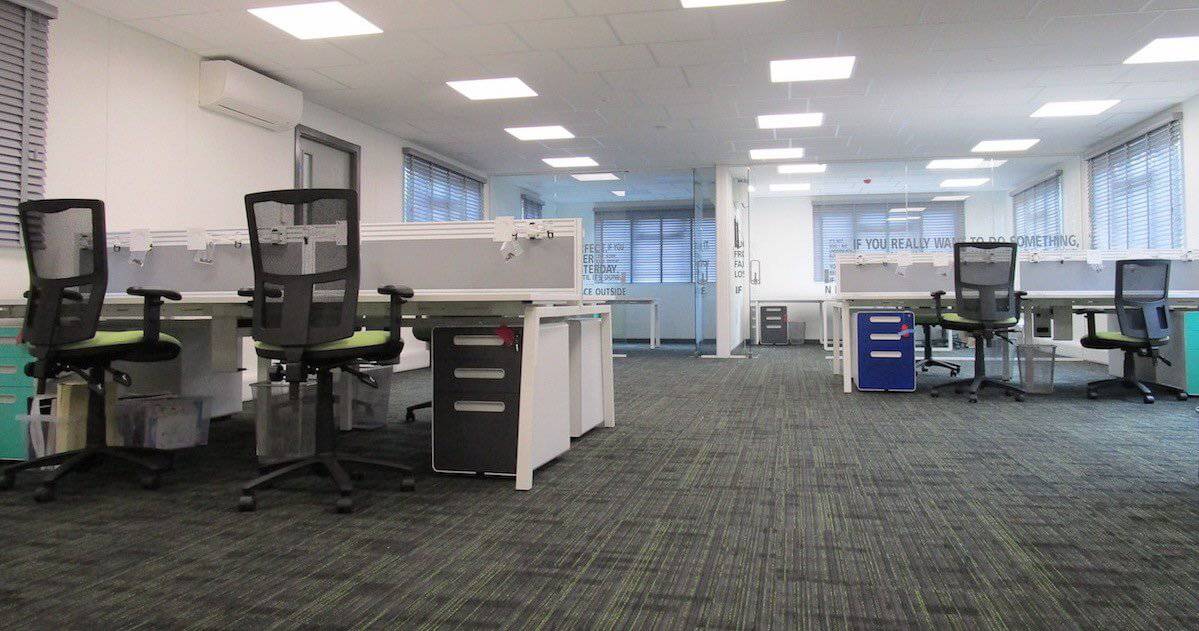 Modular Building Advantages
Financial – cheaper than traditional construction and quicker to build
Adaptable – reconfigure internal layouts and add new modules with ease
Greener – significant CO2 savings can be achieved
Renewable – all our construction timber is FSC certified
Portable – relocate when circumstances change or you need a local presence
Office Type & Adaptability
Modern modular office buildings bear no resemblance to the typical old-fashioned cabins of the past. Using the latest offsite construction methods to prefabricate each module in a clean environment means we can reduce waste, limit the disruption to your business and minimise the time spent on site which adds up to a cost-effective modular office solution. These prefabricated, modular buildings are perfect for commercial use in just some of the following sectors:
Hospital offices
Conference rooms and meeting facilities
Call centres
Training rooms
Breakout rooms
Staff health and wellness centres
…and the key thing is we can modify the internal layout and style to exactly meet your needs.
Modular Office FAQs
What is a modular office?
Think of a modular office as a building block; one piece works perfectly well on its own, but you can add other blocks to the side or on top to make something inherently strong but bigger. You can also easily pick the block up and move it somewhere else.
How is modular different to portable?
Modular buildings are generally made up of two or more modules and form a semi-permanent structure such as an office or welcome centre.
Portable cabins are standalone, single buildings that are usually brought in as a temporary measure – such as a construction site office which moves from site to site.
How much do they cost?
Final costs are dependent on the actual size of course plus internal layout and external finishing, however as a guide, approximately £850 per square metre. Read our post for more information plus the associated benefits of modular construction.
Do they comply with current building regulations?
Yes, we make sure they comply with current building regulations as part of our design and build process.
What sort of decoration can they have?
They come in various finishes and ultimately look as good as a contemporary office in a traditional building.
Can these buildings be divided into rooms/pods?
Yes, partition walls can be fitted to create separate offices/meeting rooms. You can even have full glazed partitions for that modern office look.
How flexible is the internal layout?
We can fit partition walls to create individual spaces within the unit, including fully glazed partitions. We use acoustic insulation to keep noise levels low so individual offices and meeting rooms remain private.
Is a modular building suited to social distancing?
We usually allow 11 cubic metres or 4.6 square metres per person but with social distancing measures, it's important to allow additional space or reduce capacity. We will work with you and the latest Government guidelines to optimise the use of the buildings.
Turnkey Solutions
We can use your brand, existing offices or the local architectural style as a starting point to create a customised space that speaks volumes about you as a business – inspirational and high tech, warm and welcoming, safe and secure, honest and dependable.
If space is at a premium and you need to relocate or restructure your business or prepare for commercial growth, a modular office is a great solution.
Talk to us about an office project